Do you want to know the carbon impact of your last business trip? Do you want to precisely assess the emissions from your business, over a year?
Our carbon calculator suite (Personal, Business, and Travel) is designed to help you measure and manage your carbon emissions effortlessly. 
Get started with a high-level analysis or dive deeper to integrate scopes 1, 2, and 3, consisting of hundreds of emissions factors. But it's not just about your brand's emissions; embedding these calculators on your site for free shows your brand's commitment to sustainability and provides your customers with a valuable resource to become more environmentally conscious. 
The journey to carbon neutrality starts here, now!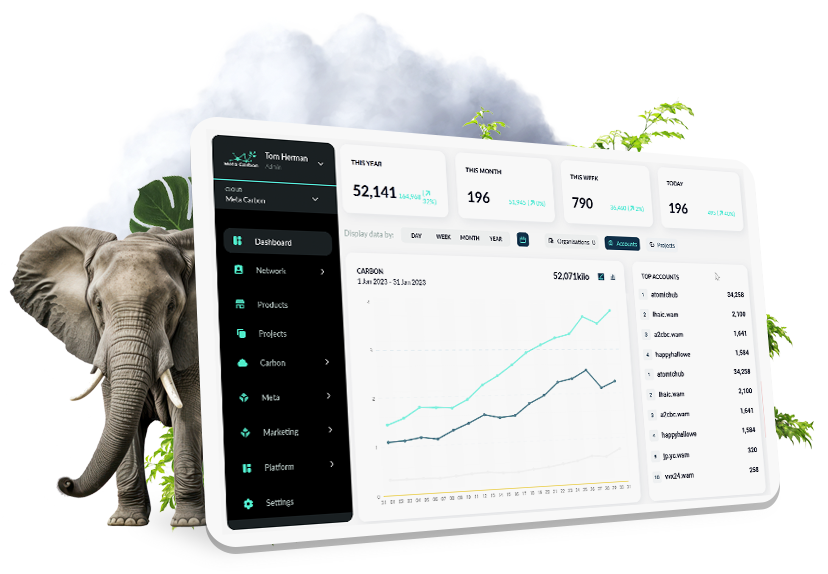 As a brand owner, you want to ensure that your carbon offsetting efforts are making a real impact. That's why we've built our platform on the most secure and transparent technology available – blockchain. With every transaction recorded immutably and publicly, you and your customers can trust that you are making a difference, without fear of green washing accusations. And with our bespoke platform's live reporting, you'll have visibility into your carbon retirements, making tracking, monitoring, and reporting your sustainability progress a breeze.
Help your customers make eco-friendly lifestyle choices and reduce their carbon footprint. Our avoidance program allows you to offer pledge impact badges – over 50 to choose from – to reward your customers for their efforts. These badges can be displayed on their personal impact page and used for future gamification, adding an extra layer of fun and incentive.
Users are required to display on social media to win prizes, providing great exposure to your brand.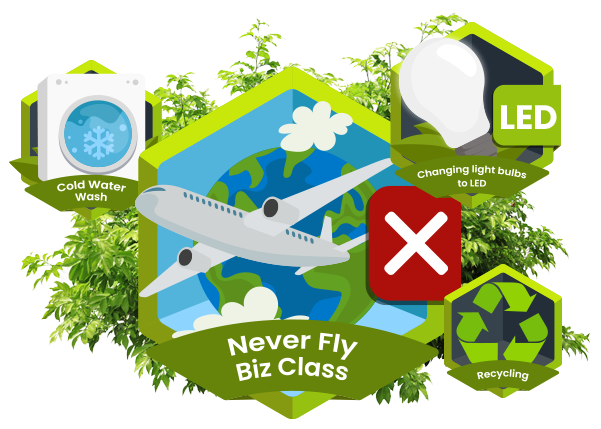 Shop of Carbon Projects you can trust
Confidently offset the carbon emissions you can't avoid with one click to our global network of high-quality and certified climate offset projects. Plus, our no-fuss embeds for purchasing carbon are available for your website, mobile, and app, empowering your customers to choose the project they wish to support.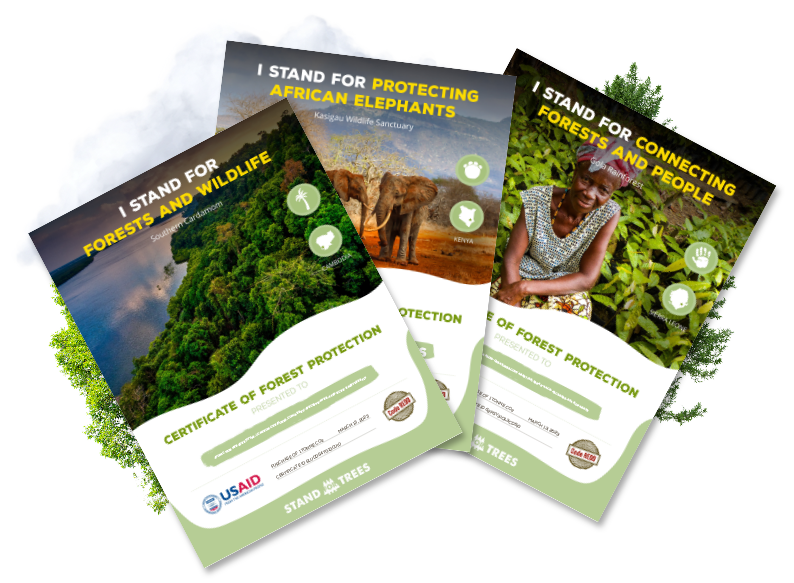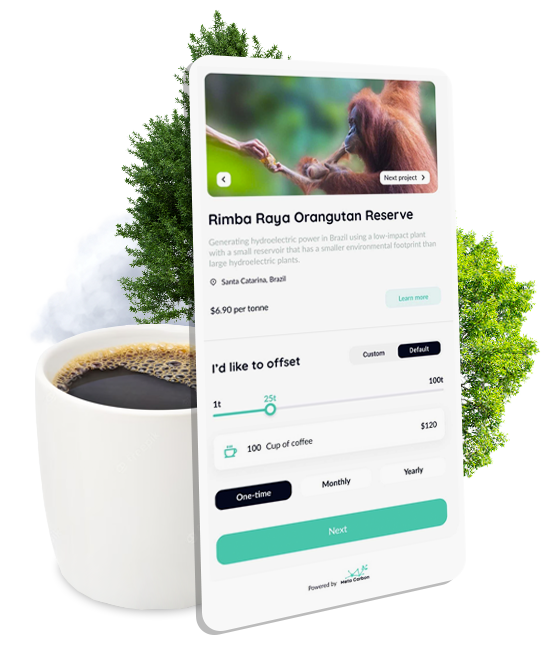 Our Shopping Cart API makes it easy for your customers to support climate action with every transaction. With our no-code and flexible API tools, you can seamlessly integrate carbon offsetting into your shopping cart at the point of sale. We integrate with popular e-commerce platforms like Shopify, WooCommerce, and others. But here's what sets it all apart: we fractionalize the carbon into amounts as little as 1 kg (approx. 2 cents per 1 kg), making it affordable and accessible to everyone. That means everybody can offset their cup of morning coffee!
One-Click Carbon Purchase
Don't wait to engage your audience on climate action. You can sell carbon with just a link. All you have to do is set up an affiliate account, select the carbon you would like to sell and get a link. The user can select a carbon project they wish to purchase and buy between 1 and 100 tonnes with just a credit card.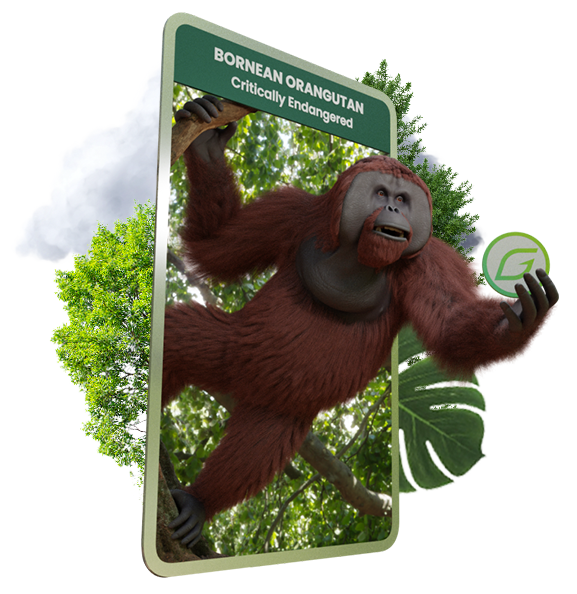 Digital Collectibles for Activations
Create unique brand activations using NFTs with retired carbon attached. Connect with your customers through our platform's integration of Digital Collectibles (NFTs), our collectibles allow you to promote your climate action by running giveaways or selling to stakeholders.
These digital collectibles (based on rarity or artwork) offer a fun and unique way to showcase your CSR efforts. Each badge contains a smart contract that can link to your loyalty program and may include prizes, membership, and/or a carbon receipt.
The retired carbon is securely recorded on blockchain, publicly linking the beneficiary to the carbon registry and the registry back to the user.
Showcase your dedication to the environment using our spectacular meta-data, including brochures, shareable assets, (videos and photos on projects) and an official carbon retirement certificate.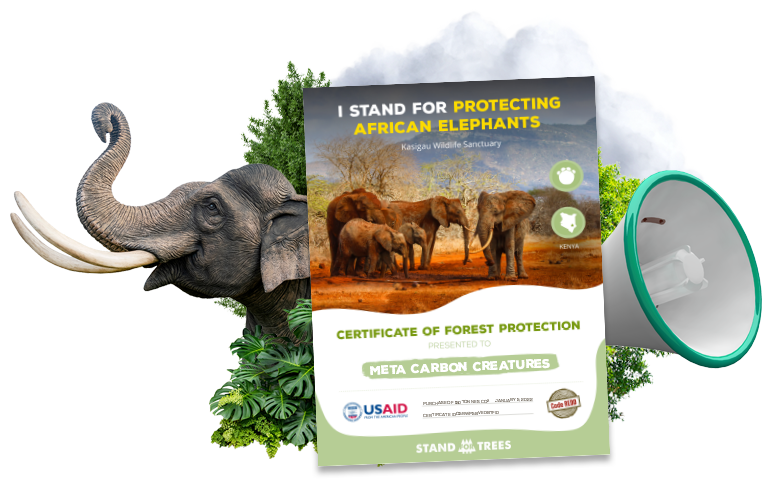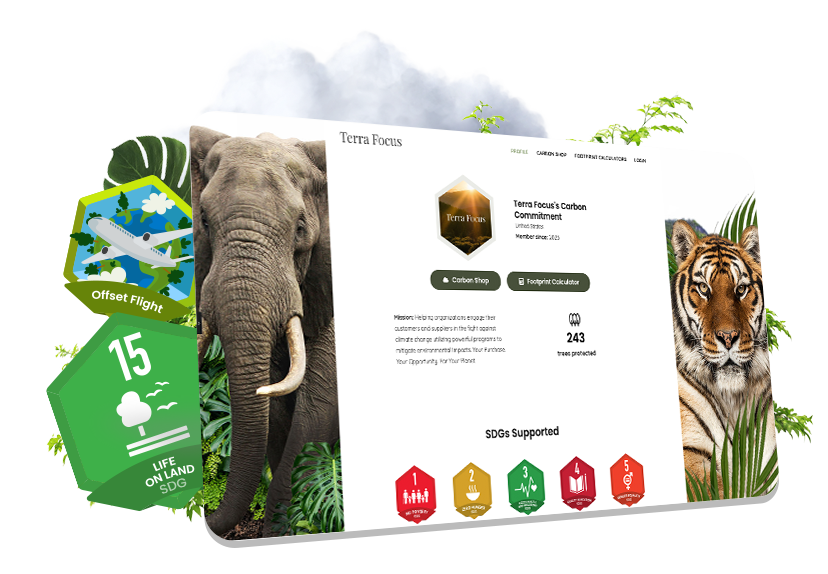 Your personal Impact Dashboard, provides a record of your carbon offsets as well as SDGs, supported projects, amount offset, wildlife and communities supported.
Prize impact badges (NFTs)
Can be used to reward your customers for offsetting carbon. These collectible badges (based on rarity or artwork or educational facts) offer a fun and unique way to engage your customers with your brand and your climate action. Impact Badges can easily be linked to your existing loyalty programs and marketing and communication campaigns.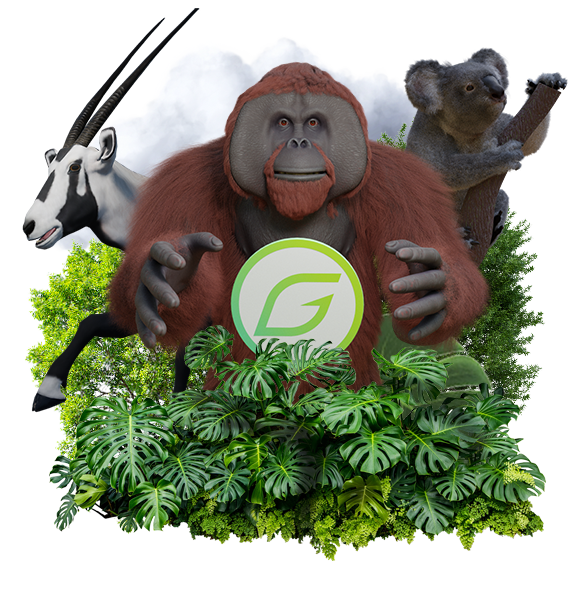 Can be for business clients and/or individuals to highlight their climate action publicly and encourage competition within your community.
Join us in finding your perfect way to fight climate change and make a real difference